Construction Lien & Mechanics Lien Filing in Three Easy Steps
Finish and file your Construction Lien in less than 10 minutes: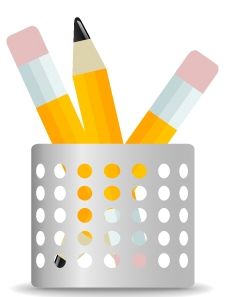 To complete your Construction Lien form, just answer a few questions, like:
1. Where the construction project is located
2. How much you are owed
3. A description of the work or materials you provided

A lien on property may be the most important legal document your company ever files. Here's why:
Construction liens must be completed within a limited time period.

Construction liens attach to property, which secures the receivable.

Lenders require that liens be resolved before distributing money.

Liens generally must be removed before a property can be sold

Refinancing a property is difficult when a mechanics lien exists.
Lien filing can be a time-consuming task for any construction company, especially when its attention is divided between securing receivables and finishing the project at hand. Here at LienItNow, we provide online mechanics lien forms to help contractors, sub-contractors, and suppliers secure the payment they need.
All it takes is three simple steps to complete your mechanics liens. Each step can be done at your own time. Aside from filing construction liens, we can also help you create bond claims, pre-lien notices and lien releases.
Different states may provide different guidelines and policies when it comes to filing a lien. Our FAQ page offers comprehensive information to help you. If you need further help at any part of the process, or have any questions, feel free to contact us either online or through the phone. We'll be happy to assist you whether with the mechanics lien form, or filing out the document itself.
Need more information?
Each state has its own rules on how to file a mechanics lien. To find out more information on your state's requirements for lien filing, visit our FAQ section.
 File a Construction Lien in Three Easy Steps...
1. Complete our online mechanic lien form at your own speed.
Answer a few questions and we'll create your construction lien document. Our online process guides you step-by-step. Most people finish their mechanics lien forms in under 10 minutes.
2. We double-check your work and then do the paperwork.
After you submit the online form, our specialists help with the lien filing process by carefully reviewing it and performing a property owner verification search.
3. Sign and return your documents, and you're finished.
We email your construction lien documents to you for signature, and when you return the signed documents we'll do the rest to file a construction lien.