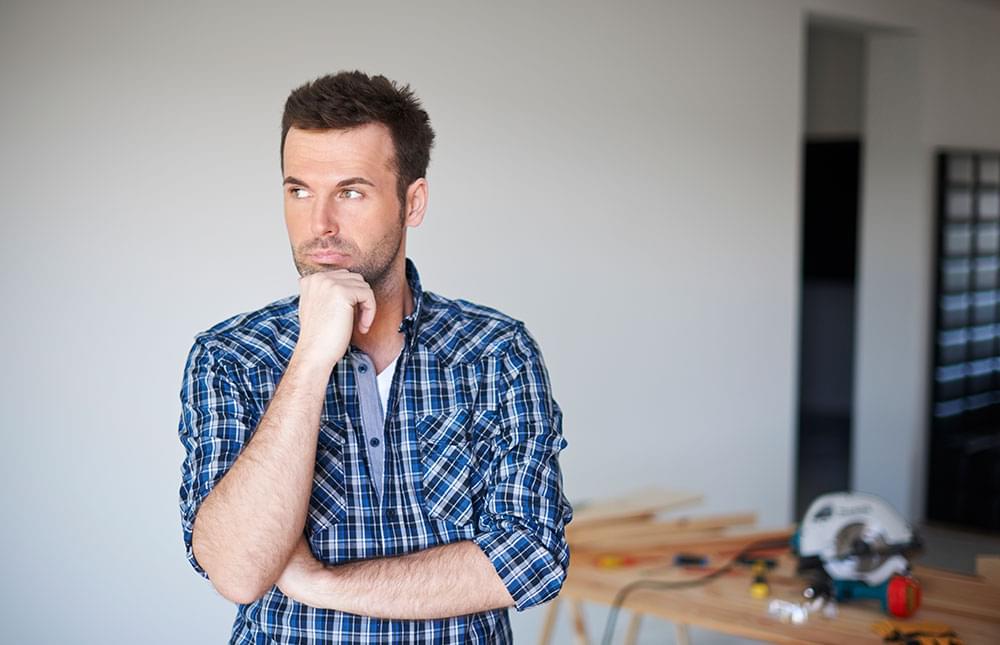 The mechanics lien waiver is a fairly routine part of any construction process.
Despite being so common, one of the most frequently asked questions from construction managers and subcontractors is "should I sign a lien waiver?"
When you sign a lien waiver form, you're releasing one – and sometimes many more – of your most important rights.
Plus, your waiver form and regulations vary depending on which State you work and operate. It's important to understand what these waivers entail and the full range of risks.
Getting paid is the most important part of any job. You need to make sure you have options if a check doesn't clear or a project owner doesn't pay up.
What is a Mechanics Lien Waiver?
These waivers exist to benefit every party involved. In fact, they can often speed up the payment process. However, they often contain language that ends up benefiting parties at the top of the chain more often than subcontractors or construction managers. This could put you at risk for losing out on payment from project owners or contractors.
After signing this waiver, you may not be able to file a mechanics lien against the other party at a later date.
This form is known throughout the industry as a "mechanics lien waiver" or "construction lien waiver," wherein you're releasing your right to file a lien.
Good so far? Great.
These are the four basic types of lien waivers you may encounter.
Conditional Lien Waiver on Progress Payment
"Progress" or "partial" refers to ongoing projects where you may receive multiple payments on, say, a monthly basis throughout the job. Once the conditions in the lien waiver have been met (i.e. you receive payment as agreed upon), you may not file a lien to enforce further payment from a client for the work that you have been paid for.
As someone receiving payment for work – either as a subcontractor or construction manager – this is generally the safest type of waiver because it usually leaves options open for collecting payment with a mechanics lien if the conditions aren't met.
Conditional Lien Waiver on Final Payment
Like the conditional waiver on progress payment, the rules go into effect once parties meet the agreed conditions. However, this waiver only applies to projects with final or one-time payments in the full amount. You have probably had someone ask you to sign a waiver saying you have been paid when you have not been paid yet. The conditional waiver is the right document to sign because it agrees that you will not file a lien, as long as you get paid
In many cases, you're better off signing an unconditional waiver on final payment if the money has already exchanged hands.
Unconditional Waiver on Progress Payment
Unconditional waivers go into effect as soon as they're signed and this type applies to projects with ongoing payments.
If you haven't received payment for the job, you're probably better off signing a conditional lien waiver on progress payment. Why? Because you're waiving your right to file a lien – entirely – even if the expected payment hasn't cleared yet or doesn't come.
Unconditional Waivers on Final Payment
By signing this, you're essentially confirming that you've received the final payment and are waiving your right to file a mechanics lien.
This is generally the most dangerous type of waiver for subcontractors and project managers. If you haven't received payment for work, this rules out any option for filing a lien later.
How Lien Waivers Vary in Each State
Some states only allow a conditional lien waiver for progress payments and an unconditional waiver for final payments.
States may also have individual conditions and regulations concerning various documents, deadlines, and parts of the lien process.
Each state also has a different waiver form. If you file the wrong form, the waiver may not become valid. It's important to understand the various laws in the state you're working anytime you ask yourself "should I sign a lien waiver?"
Should I Sign a Lien Waiver Form?
It really depends on the type of waiver, details, and payment schedule.
If you haven't already received payment for your work, you probably shouldn't sign an unconditional waiver. If the payment doesn't go through or the check bounces, you already limited your options for enforcing that payment and you could end up working for free.
It's very important to read the terms and conditions before signing any waiver. It's not unheard of for subcontractors to accidentally release their rights for filing any claims in the future – simply because they misunderstood the language on the document before signing it.
In fact, the party issuing the waiver may add additional provisions or obligations. As a subcontractor or construction manager, you could end up agreeing to additional unpaid work or waiving your right to receive a payment.
Ask yourself a few questions before signing any waiver.
Am I only releasing my right to file a lien or does this contract include all claims and legal actions?
What is the payment amount listed on the waiver form? Is it accurate?
When does the waiver go into effect? Does this fit with the agreed payment schedule?
Does the fine print include any strange provisions or obligations?
How LienItNow Can Help
No matter which state you operate in, we can help you file a lien or other claim to receive payment.
Our streamlined lien filing form is easy to complete. If the mechanics lien claim doesn't result in payment, LienItNow can provide you with referrals to qualified attorneys or collection agencies that specialize in lien enforcement.
You can educate yourself on how lien laws vary by state with our organized chart, learn more about our filing process, or contact us today with any questions. You can also call LienItNow at 1-888-543-6765.